The body is a huge blank canvas for works of art to find their way home. This is done through tattooing. The process requires the right placement, design, theme, color and last but not least, the right tattoo artist to realize your vision. Should you instantly search for a tattoo artist near me? Not so fast, you need to know what you want first in a tattoo and the extent of the work you desire. Why? Because the wrong person can make the entire process a living hell but the right tattoo artist can bring true art and elegance to your skin for years to come.
Think Before Inking
Since tattoos are permanent it's important to find a skilled and experienced tattoo artist. Thinking before you ink is important for two reasons:
To ensure your tattoo was not a hasty decision
To make sure the design and placement still fits well with your tastes after fads and trends have gone out of style.
Style or Genre
First you'll need to decide on a design. Selecting a design for your tattoo is important but how the tattoo will look when it's done depends greatly on the tattoo artist you choose. Your tattoo artist may have a unique custom style of their own or may specialize in a specific one.
There is also the important decision of whether it will be a color tattoo or black & gray tattoo. When it comes to the style of tattoo there are plenty to choose from including: Japanese, traditional, dotwork and realistic tattoos just to name a few. Once you have decided on what style or genre you prefer, then you can begin searching the web for a 'tattoo artist near me'.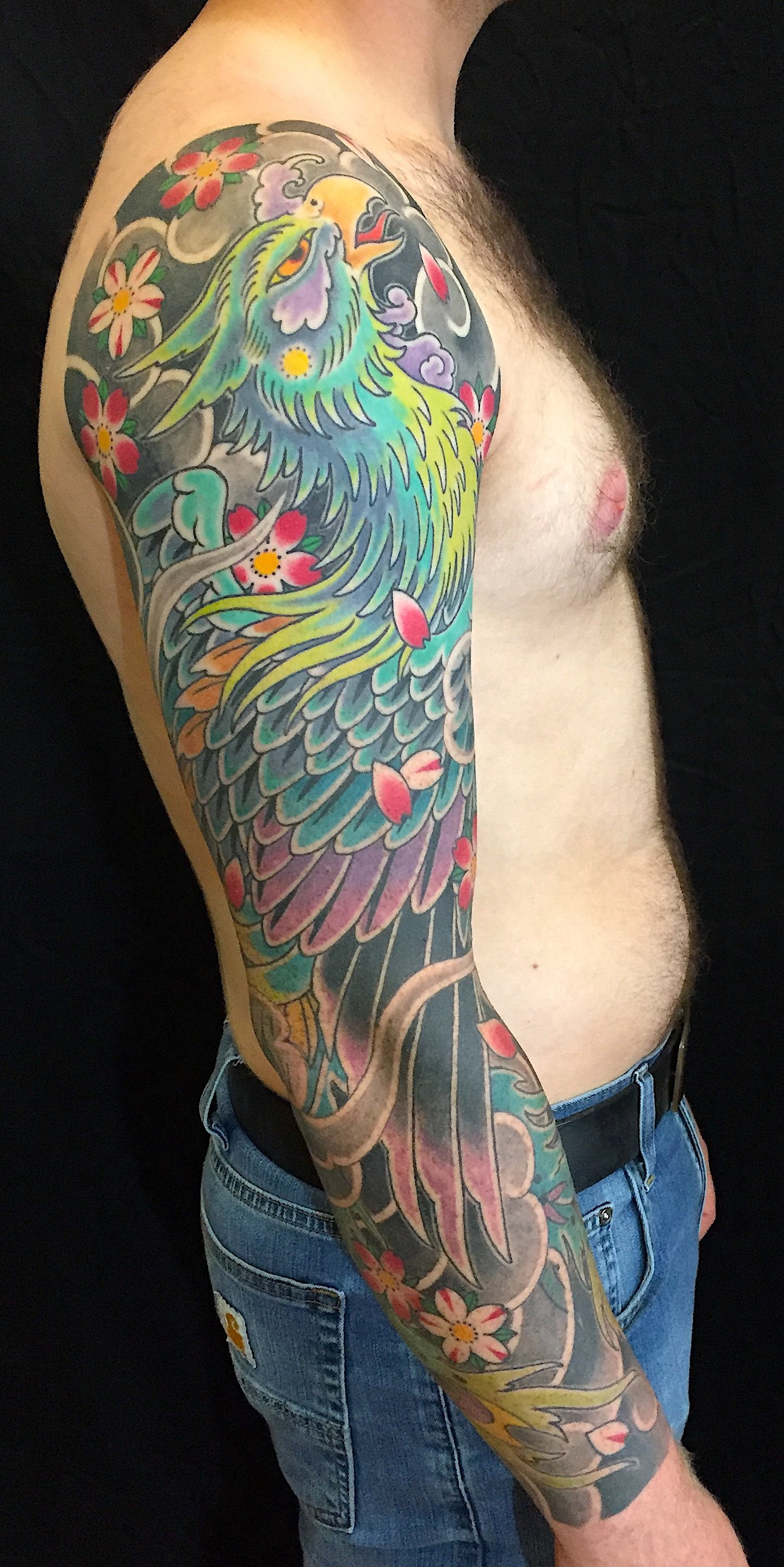 Placement
While your body is indeed one large canvas, it is constantly moving and features different shapes and sizes. Some folks are content with getting tattooed just about anywhere, while others want only a specific part of their body to have ink. This is one area of the process where the tattoo artist will place the sole decision on you to determine where you want it. However, many will provide suggestions for optimum placement based on size, design, style and color. What is important here is the size and shape of the tattoo as well as any future plans you have for additional tattoos.
How to Find a Good Tattoo Artist
Word of Mouth and Reviews
Getting direct advice from people you trust is surely a great place to begin your search. If they had an excellent experience with a tattoo artist, then you definitely have nothing to lose by looking up their contact info, either by email or phone, or simply just walk-in to their studio. If you know someone that has had some work done by a tattoo artist you're interested in hiring, be sure to check to see how the tattoo looks over time. All tattoos fade, but some age good, others bad. This is a good measurement of how skilled the tattoo artist is.
Portfolio of Work
When it comes to looking at images of work done by a tattoo artist, check for solid smooth lines as though they were made with a single stroke. Be sure to check the quality of shading and color. Check for color consistency and smoothness. A skilled tattoo artist will be able to show correct color gradients. If they are not good at blending colors, they might also be lacking in other areas as well. If you feel confident and excited about their work, you will feel more comfortable having your skin inked by them. Confidence is key.
Studio Location
Location, Location, Location. This is another area you need to consider when looking for a tattoo artist. Tattoos require several hours, days or even weeks to complete depending on the size and sophistication of the work. Finding a tattoo artist can really narrow down choices for convenience.
About Our Tattoo Artist
Katana Tattoo is proud to introduce Paul Dhuey, our founder and proprietor.  He is a Green Bay native with extensive experience as a tattoo artist not just in the USA but also in Europe as well.  With over 21 years of world class experience, Paul's main specialty is bringing to life large traditional Japanese style tattoos, sleeves, bodysuits and American style tattoos.  He has won many prestigious awards all over the country and has been featured many times in tattoo publications all over the world.